Mer 29 Nov - 22:38
---
Bienvenue parmi nous avec la sublime Emily
Bon courage pour ta fiche !!

Mer 29 Nov - 22:56
---
Bienvenue
& bon courage pour ta fiche

Jeu 30 Nov - 11:04
---

bienvenue parmi nous.

murphy's law › je suis un fataliste
Who you are
posts :

701


faceclaim :

colin o'donoghue (avatar ©angie)


multinick :

elsa (b.snow), lila (dominique p-c), aiden (j. gyllenhaal), nikolaï (d. booth)


âge :

trente-deux années ornées de badges militaires.



Jeu 30 Nov - 22:28
---
Qu'elle est belle
Le personnage de fou, j'adore (ouais, j'ai survolé le mémo de némo un peu
)
J'passerai sans doute pour un lien avec un de mes bébés
Bienvenue par ici
Cast me out away at sea
« I used to sleep without waking up in a dream I made from painted walls. I was a moment away from done when the black spilled out across it all, and my eyes were made sober; world was turned over washing out the lines I'd seen. »
by Wiise

Ven 1 Déc - 14:05
---
Ton pseudo + ton avatar
Bienvenue parmi nous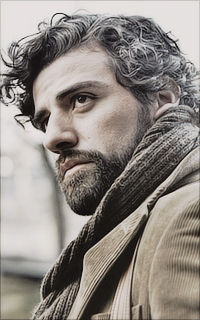 admin aussi sexy qu'un yéti
Who you are
posts :

1619


faceclaim :

oscar isaac / odistole & tumblr.


multinick :

euan macneill (s.heughan), clayton brahms (j.law), reynold cooper (j.gyllenhaal), bonnie baker (s.swan), jaya bajaj (e.didonato) & pénélope galanis (i.ricci)


âge :

trente-sept ans. (9 avril 1981)



Ven 1 Déc - 15:57
---
quelle est jolie
bienvenue
I want to lay next to you. And listen to the beat of your heart. I just wanna close my eyes. And fall asleep in your arms. I just want to feel you. And forget the world.


Sam 2 Déc - 0:19
---
Bienvenue

Sam 2 Déc - 11:18
---
bienvenue

Dim 3 Déc - 12:01
---
bienvenue et bonne chance pour ta fiche

Dim 3 Déc - 14:57
---